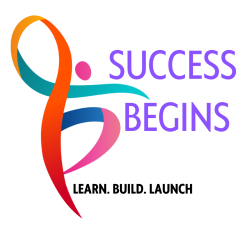 A BURNT OUT BUSINESS OWNER
who is stuck in the
TIME for MONEY TRAP?
Do you feel like you've tried it all but you just can't Break FREE
and despite working harder and longer
your income potential just seems to be stunted with
each new year as your efforts are not being translated into dollars?
Do you think sometimes that there is a SECRET FORMULA
to creating a Sustainable Passive Income Stream,
which others have seemed to crack but you're still LEFT in the dark?
Well there is and I am going to share my Secret Formula to qualified applicants.
This offer is TIME-SENSITIVE and SPOTS are LIMITED
Apply NOW for the FREE Discovery call to find out if you qualify.
I look forward to sharing how I did it, but most importantly how
I can help you do the same whether you are
a stuck employee, an active retiree or a burnt out business owner.
Discover the Secret Formula:
Imagine in 90 Days from now you can have your gameplan to 10X Your current Income Potential.
TIME SENSITIVE FREE DISCOVERY CALL
LIMITED SPOTS
By Application Only
If this is you
Then I would like to help you uncover the #1 Belief that is causing you to waste time, money and stay stuck:
This discovery session will bring clarity, insight and open up new opportunities to help you
10X your income potential in 90 days.
IN ORDER TO BENEFIT FULLY
You will need to be:
on time

focused

ready to commit 2 hrs towards gaining clarity on your personal development and buisness goals.
COMPLETE THE PRE - ENROLLMENT FORM
COMPLETE the 60 second ASSESSEMENT.
REGISTER FOR DISCOVERY CALL.
7 sessions daily, click Register button to view additional time options.
DON'T JOIN SESSIONS ALREADY IN PROGRESS.
CHECK ALL EMAIL FOLDERS : SPAM, UPDATES, PROMOTIONS
@2023 Success Begins All Rights Reserved